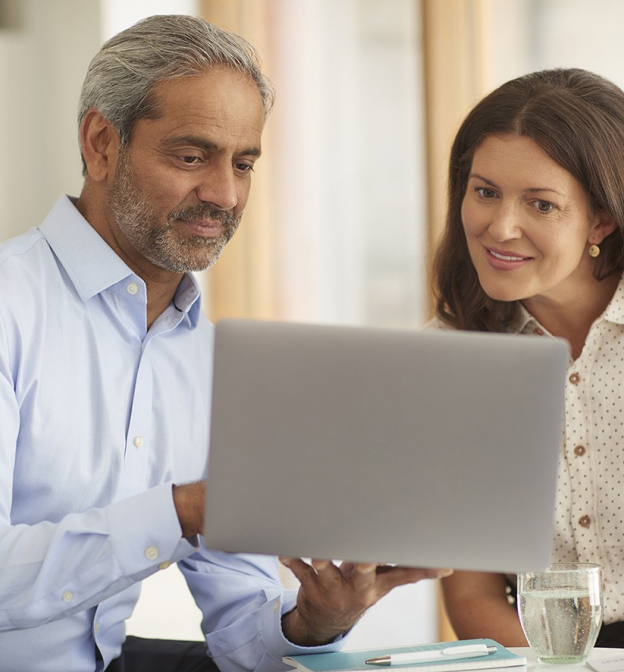 How much will the Allurion Programme cost?
The Allurion Programme is personalized according to your needs, your goals and your lifestyle. Every patient is unique, every story important.
Compare our gastric balloon cost to other weight-loss options
Swipe to view other options
How long to see results? *There is variability in the amount and pattern of weight loss.
How long before you can eat regular food?
An average of 10-15% total body weight loss over 16 weeks,5,6 with an average of 95% of weight loss sustained at 12 months6
Two sequential Allurion Gastric Balloons over 1 year proven to lead to an average of 22.8% of total body weight loss7
7.5% average total body weight loss in the first month14
15-min placement with swallowable capsule. No surgery, endoscopy* or anaesthesia
2-4 days after balloon placement, depending on the patient
The Allurion Program in your region costs from approx. £4,000, depending on your clinic's holistic programme services.
Gastric bypass or gastric sleeve
Sleeve: 30% Bypass: 32% total body weight loss at 1 year follow up8
The majority of weight loss occurs within a year after surgery16
2 months after surgery1 depends on surgery
Surgery costs of between £8,000 to £15,000
Time off work and costs of hospital stay
Gastric band
An average 24% total body weight loss at 1 year follow up9
The majority of weight loss occurs within a year after surgery16
Around 6 weeks after surgery2
Surgery costs of between £4,000 to £8,0003
Time off work and costs of hospital stay
Other gastric balloons
On average just under 10% total body weight loss at 6 months10
50% of target weight loss can be achieved in first 30 days after placement15
Patient sedation and anaesthesia. Endoscopy performed both for placement and removal of balloon.
About 2 weeks, depending on type of balloon and the patient
Varies by balloon type
Costs involved with endoscopy or anaesthesia
Liposuction
Not a weight loss treatment, but rather for body contouring results
Contouring results after healing period
More than $3,000 per treatment area4
Time off work and costs of hospital stay
Weight-loss diets
Results vary depending on the diet. Many 'DIY' approaches proven ineffective.3 out of 4 people using these methods did not achieve 5% total body weight loss.11
Varies from programme to programme. One of the most common reasons for dropping out of any programme was that it took too long before any results could be seen.13
Varies depending on the diet
Varies from programme to programme (e.g. about £270 per year for Weight Watchers, about £180 per year for Noom)
Are you satisfied with your weight loss journey so far?
With the Allurion Programme, you'll see rewarding, transformative results in just weeks and continue to experience weight loss across the first months as the Programme empowers you with lifelong healthy habits.
On average, our patients lose 10-15% of their total body weight with 95% of weight loss maintained after one year.
What's included in the price?
The price includes the Allurion Gastric Balloon and the 6-month Allurion Programme which is tailored to your individual needs and lifestyle, with proven weight loss results both in the short and long term.
What makes the Allurion Programme different?
A supported programme by specialists who personalise
the programme to your needs, preferences, and lifestyle.
A fully integrated digital experience to enhance the journey
and maximise results.
Weight loss that is safe, healthy yet rapid. Our outcomes
are achieved in a few months, in just one season.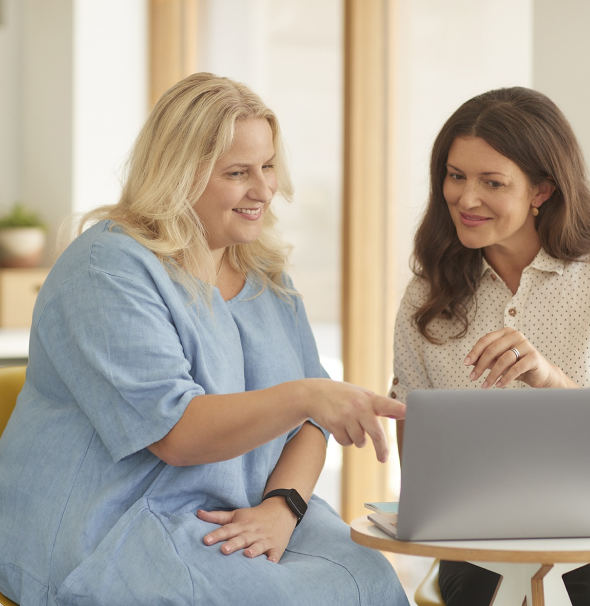 Real people, life-changing results
You can do it too. Take the first step today and speak to us.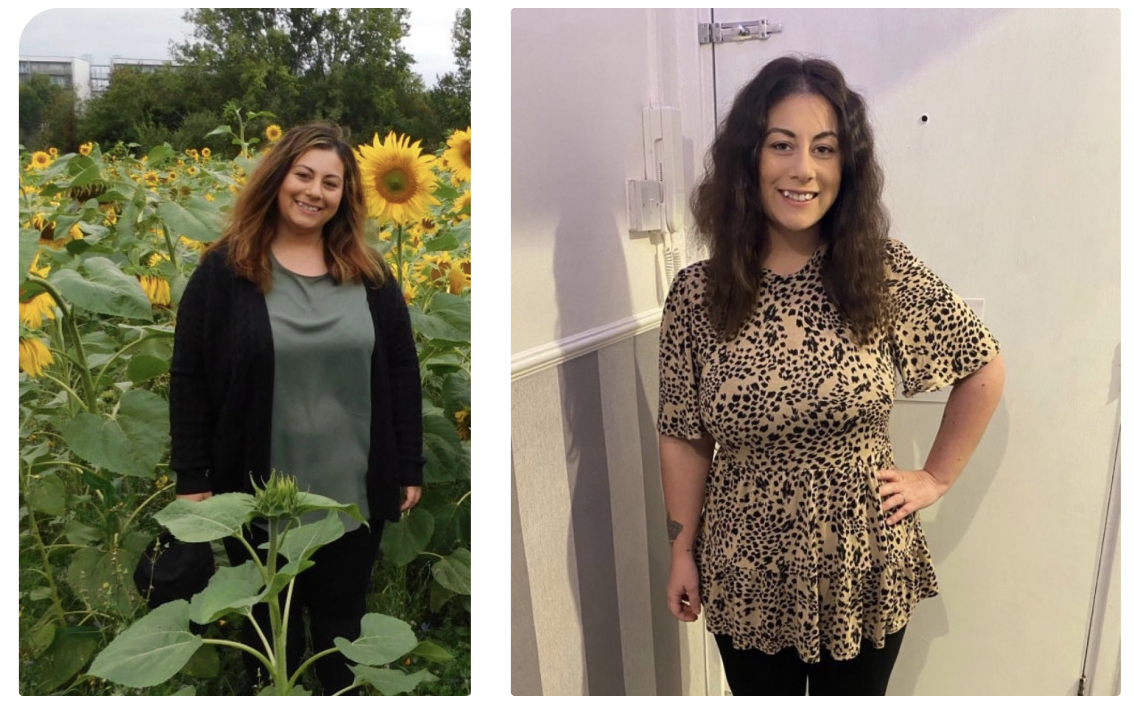 Frequently asked questions
How much weight can be lost with Allurion?
After approximately 16 weeks of the Allurion Program, multiple clinical studies have demonstrated that patients lose on average 10–15% of their total body weight. If you still want to lose more weight, a second Balloon can be placed after completing the first program.
What happens on placement day?
The patient swallows a capsule containing the deflated balloon along with a thin tube. Once the balloon is confirmed to be in your stomach via X ray, the balloon is filled through the catheter with 550 ml of water. A second X-ray takes place to make sure the balloon is fully filled in the stomach. The placement takes place during a 15 minute outpatient visit.
Nearly 100% of people succeed in swallowing the Allurion Balloon. If you have trouble swallowing the capsule on your own, your doctor can assist you by gently stiffening the catheter with a thin wire.
What are the possible side effects after balloon placement?
Some people experience nausea, abdominal cramping, and occasionally vomiting after balloon placement. In most cases, these symptoms are well controlled with the commonly used medications prescribed.
How long does it take to return to normal activities after placement?
Following healthcare professional approval, most people return to normal activity within a day or two; however, some people may experience longer side effects. It can be a good idea to book a few days off work afterwards just in case, or have the balloon placed on a Friday so you have the weekend off.
What are the dietary restrictions?
There are some specific dietary recommendations before placement and during the first week after placement as you adapt to the balloon. The weeks that follow the placement are a great time to start making changes to the way you eat. You do not need to make huge changes to eat more healthily all at once, it's best to set small goals and change your habits a little bit at a time.
Can I exercise with the balloon and will I feel it?
Some patients feel the balloon at the beginning of their journey but more often than not, people become accustomed to the balloon and often forget it is there.
How is the balloon removed?
After approximately 16 weeks inside your stomach, a time-activated release valve will open, allowing the balloon to empty and pass naturally through the gastrointestinal tract without the need for a removal procedure.*
*In rare cases, the Allurion Balloon may require endoscopic or surgical intervention for removal.
What happens after the balloon has passed?
After the Allurion Balloon passes, the Allurion Programme and the related support from your healthcare team continues for one month. At the end of the Allurion Programme, you should continue your healthy lifestyle habits. One clinical study showed that 95% of the average weight loss with the Allurion Balloon was sustained at 1-year follow-up.3
Is the Allurion Program better than dieting alone?
Yes! The Allurion Program, a combination of our unique swallowable gastric balloon and a supported lifestyle change program, leads to nearly 2.5 times the weight loss than a lifestyle change program alone, according to an independent study.(superscript 1)
In another study, three-quarters of participants who attempted to lose weight over a year through calorie-controlled or restricted diets (72% of participants), exercise programs or courses (22%), and pharmaceutical treatments (12%), did not achieve a clinically meaningful weight loss defined as at least 5% of their body weight.(superscript 2) The evidence shows that these isolated methods alone are not enough.
The 6-month Allurion Program combines medical support and a weight-loss device (Allurion Gastric Balloon), digital tools (Allurion Connected Scale, Allurion Health Tracker and Allurion App) and nutritional coaching to kick-start your weight loss and help you form lifelong healthy habits to maintain the weight loss.

References

Results at 16 weeks. Raftopoulos, I et al Holyoke Medical Center. Holyoke, MA​ An Intensive 52 Week Nutritional, Exercise and Behavior Modification Program: Comparing With or ​Without the Allurion IGB Presented at ASMBS 2019
Three-quarters of adults with obesity have attempted to lose weight in the past year, but most have been unsuccessful (ampproject.org)
What are the differences between the Allurion Balloon and other gastric balloons?
The Allurion Balloon is the world's first and only gastric balloon without the need for surgery, endoscopy* or anaesthesia for balloon placement and removal. The balloon is swallowed as a capsule during a 15-minute placement which means less downtime or time off work for our patients.
Designed to pass naturally at approximately 16 weeks, the Allurion Balloon maximizes weight loss while minimizing time spent in the body, making it a more effective option than longer 6-month endoscopic balloons, where 80% of weight loss is achieved within the first 3 months.1
The Allurion Balloon is a safer option, with fewer side effects. It has a significantly lower intolerance rate compared to 12-month endoscopic balloons (1-3% vs 14.4%)2,3, with an overall adverse event rate that is 10 times lower than other liquid-filled balloons.3
Made from vegan polyurethane, a material that's much thinner and more flexible than the silicone material in endoscopic balloons, the Allurion Balloon flexes and adapts as your stomach moves, ensuring a snug and comfortable fit.
References:
Gaur et al. 2015, GI Endoscopy
Jamal MH et al., [published online ahead of print, 2021 Sep 30]. Obes Surg. 2021;1-6.
Ienca R, Al Jarallah M, Caballero A, et al. The Procedureless Elipse Gastric Balloon Program: Multicenter Experience in 1770 Consecutive Patients. Obes Surg. 2020;30(9):3354-3362